We're Getting Mutants in the MCU - The Loop
Play Sound
The DeVilbiss Manufacturing Company was founded in 1888 by Allen DeVilbiss in Toledo, Ohio. Its industry is spray equipment and compressors and its headquarters were in Toledo, Ohio (1888-1989), Jackson, Tennessee (1989-present).
The company merged into the Champion Spark Plug Company in 1970 and was acquired by Eagle Industries, Inc. in 1988. The company was acquired by Illinois Tool Works in 1990. In 1999, it was acquired by Pentair, Inc. The company was sold to the Black & Decker Corporation in 2004 and again to MAT Holdings Inc. in 2011.

In 1950, the Medical Products Division of DeVilbiss was formed and operated out of a plant in Somerset, Pennsylvania. In 1977, the name was changed to DeVilbiss Medical Care Division, and in 1984 to DeVilbiss Health Care Worldwide. The Medical Care Products division of DeVilbiss was incorporated as DeVilbiss Health Care Inc. after Eagle Industries' acquisition of DeVilbiss. In 1990, the company was acquired by Robertson, Stephens & Company, and in 1993 by Sunrise Medical Inc. In 1997, DeVilbiss and four other Sunrise divisions were merged into the Home Healthcare Group, based in Longmont, Colorado. The DeVilbiss division was renamed Respiratory Products Division. It was renamed DeVilbiss Healthcare LLC in 2008.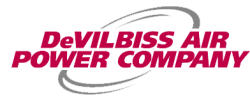 ADDRESSES
1218-20 Jackson Street, Toledo, OH. (1905-1906)
1310-26 Dorr Street, Toledo, OH. (1917-1918)
238 Phillips Avenue, Toledo, OH. (1923)
COMPANY NAMES
DeVilbiss Manufacturing Company (1890-1926)
DeVilbiss Company (1926-1990)
DeVilbiss Air Power Company (1990-2011)
MAT Industries LLC (2011-present)
PRODUCTS
"Aeron" Spray-Finishing System
"DeVilbiss" Air Compressors
"DeVilbiss" Atomizers
"DeVilbiss" Hose & Connections
"DeVilbiss" Nebulizers
"DeVilbiss" Powder Blowers
"DeVilbiss" Spray Booths
"DeVilbiss" Spray Guns
Wrought Metal Specula
ADVERTISEMENTS