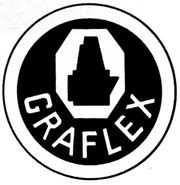 The Folmer Graflex Corporation was founded in the 1890 by William F. Folmer and William E. Schwing in New York City, New York. Its industry is cameras and its headquarters is in Osaka, Japan. From 1905 to 1927 it was owned by the Eastman Kodak Company. From 1956 to 1968 it was owned by the General Precision Equipment Corporation. From 1968 to 1973 it was owned by the Singer Corporation. In 1983, all Graflex designs and patents were bought by the Sakai Special Camera Manufacturing Company of Japan. Its headquarters was in Rochester, New York from 1905 to 1968.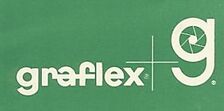 COMPANY NAMES
Folmer & Schwing Manufacturing Company (1890-1904)
Folmer & Schwing Division, Eastman Kodak Company (1904-1927)
Folmer Graflex Corporation (1927-1945)
Graflex, Inc. (1945-1955)
Graflex, Inc. Division, General Precision Equipment (1955-1968)
Graflex, Inc. Division, Singer Corporation (1968-1973)
PRODUCTS
Great Moments of the War (1946)
Community content is available under
CC-BY-SA
unless otherwise noted.