The Graham-Paige Motors Corporation was founded on February 27, 1927 (incorporated January 5, 1928) following the acquisition of the Paige-Detroit Motor Company by brothers Joseph B., Robert C., and Ray A. Graham. Its industry is real estate (originally automotive) and its headquarters were in Evansville, Indiana (1927-1952) and New York City, New York (1952-present).
In 1947, the Kaiser-Frazer Corporation acquired the automobile division of Graham-Paige. The company acquired the Madison Square Garden Corporation in 1960, adopting its name two years later. In 1977 it was acquired by Gulf & Western Industries. It was sold to the Cablevision Systems Corporation and ITT Corporation in 1994. In 1997 ITT Corp. sold its shares of MSG to Cablevision. In 2010 Cablevision spun off the MSG properties into a new firm called Madison Square Garden Company. In 2015 the sports and entertainment division was spun off as the "Madison Square Garden Company" while the original firm was renamed to MSG Networks, Inc.
PLANTS
Detroit, Michigan
Evansville, Indiana
Stockton, California
Willow Run, Michigan
COMPANY NAMES
Graham Brothers Corporation (1927-1928)
Graham-Paige Motors Corporation (1928-1950)
Graham-Paige Corporation (1950-1962)
Madison Square Garden Corporation (1962-2010)
Madison Square Garden Company (2010-2015)
MSG Networks, Inc. (2015-present)
PRODUCTS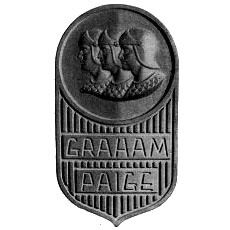 Community content is available under
CC-BY-SA
unless otherwise noted.