The Hupp Motor Car Company was founded on November 8, 1908 by Robert C. Hupp and Charles Hastings in Detroit, Michigan. Its industry was initially automobiles, later air-conditioning equipment, and its headquarters was in Detroit, Michigan (1908-1946) and Cleveland, Ohio (1946-1991).
Its automotive business went under in 1940 after a failed joint-venture with the Graham-Paige Motors Corporation. Soon after the company moved to Cleveland, Ohio and shifted focus on freezers, air-conditioning equipment, and soft-drink dispensers. Hupp was acquired by White Consolidated Industries in 1967, and later sold to the Blaw-Knox Corporation in 1986. In 1990, the company was sold to the Sunderland Industrial Holdings Corporation, but it filed for bankruptcy a year later in 1991. It was acquired by CPT Holdings, Inc. in 1992.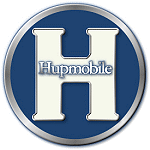 COMPANY NAMES
Hupp Motor Car Company (1908-1915)
Hupp Motor Car Corporation (1915-1946)
Hupp Corporation (1946-1990)
Hupp Industries, Inc. (1990-1994)
MODELS
MODEL GALLERY
ADVERTISEMENTS
Community content is available under
CC-BY-SA
unless otherwise noted.