The International Harvester Company of America was founded on March 22, 1902 in Chicago, Illinois following the merger of the McCormick Harvesting Machine Company and Deering Harvester Company. Its industry is automotive (and agricultural before 1985) and its headquarters remained in Chicago, Illinois. The company sold its agricultural division to Tenneco, Inc. in 1985. The remainder of the firm was renamed Navistar International Corporation.

SUBSIDIARIES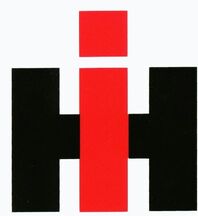 COMPANY NAMES
McCormick Harvesting Machine Company (1847-1902)
International Harvester Company of America (1902-1986)
Navistar International Corporation (1986-present)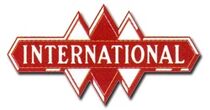 TRUCK MODELS
Pickup A-Line (1957-1969)
Travelall (1953-1975)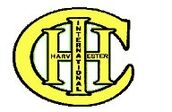 PRODUCTS
Balers
Baler Twine
Beet Tools
Cane Mills
Corn Pickers (Cut-Off)
Crawler Tractor
Dry & Green Hay Choppers
Farmall Tractors
Feed Grinders
Fluid Manure Spreaders
Gasoline Engines

Horizontal

Stationary (4, 6, 8, 10, 12, & 15 H.P.)
Portable (6, 8, 10, 12, & 15 H.P.)

Verticle (2, 3, & 5 H.P.)

Haying Machinery
Home Freezers
Manure Spreaders
Mechanical Cotton Pickers
McCormick Combines

No. 62
No. 122
No. 125-SPV

McCormick Mower (21-U)
McCormick-Deering Cream Separators
McCormick-Deering Industrial Tractors
Potato Diggers
Power Loaders
Primrose Cream Separators
Seeding Machines
Self-Propelled Combines
Side Delivery Rakes
Stalk Cutters
Sugar Beet Harvesters
Tillage Implements
MODEL GALLERY
ADVERTISEMENTS
Community content is available under
CC-BY-SA
unless otherwise noted.