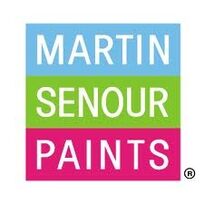 The Martin-Senour Company, also called the Martin-Senour Paint Company, was founded in 1878 by Phillip and William F. Senour in Chicago, Illinois. Its industry is paint (currently automotive related) and its headquarters were in Chicago, Illinois (1878-1975) and Cleveland, Ohio (1975-present). It was acquired by the Sherwin-Williams Company in 1917.
SUBSIDIARIES
Martin-Senour Company, Ltd. (Montreal, Quebec)
PLANTS
Brooklyn, New York
Chicago, Illinois
Dallas, Texas
Houston, Texas
Lincoln, Nebraska
Los Angeles, California
Winnipeg, Manitoba
Vancouver, British Columbia
San Francisco, California
Toronto, Ontario
Halifax, Nova Scotia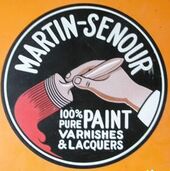 COMPANY NAMES
Senour Paint Company (1878-1884)
Senour Manufacturing Company (1884-1903)
Martin-Senour Company (1903-present)
PRODUCTS
"Marble-Ite" Floor Finish
"Monarch" Paints
"Senour" Floor Paints
"Weed-No-More 40"
ADVERTISEMENTS