The Monsanto Chemical Company was founded on November 30th, 1901 by John F. Queeny in St. Louis, Missouri. Its industry is agribusiness and its headquarters is in Creve Coeur, Missouri. It merged with Pharmacia & Upjohn in 1995 but spun off into a separate company in 2000 that changed its industry from chemicals to agriculture.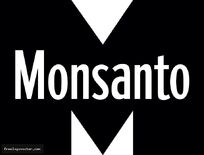 It had a Canadian subsidiary known as Monsanto (Canada), Ltd. and was based out of Vancouver, British Columbia.
COMPANY NAMES
Monsanto Chemical Works (1901-1933)
Monsanto Chemical Company (1933-1964)
Monsanto Company (1964-2000)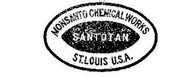 Monsanto Ag Company (2000-2000)
Monsanto Company (2000-)
PRODUCTS
Barn Spray
50% D.D.T. Wettable Powder
Household Spray
Benzene Hexachloride Dust
Garden Dust
Flower Spray
Weed Killer
16 Derris Dust
Insect Repellent
Community content is available under
CC-BY-SA
unless otherwise noted.