The National Pressure Cooker Company was founded on November 10, 1905 by Kim Rosholt and Peter J. Holm in Eau Claire, Wisconsin. Its industry is small kitchen appliances and defense products and its headquarters have remained in Eau Claire, Wisconsin.
COMPANY NAMES
Northwestern Steel & Iron Works (1905-1929)
National Pressure Cooker Company (1929-1953)
National Presto Industries, Inc. (1953-present)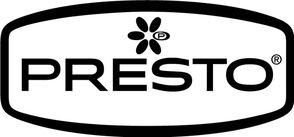 PRODUCTS
Cement Sewer Pipe
Drain Tile
Presto Cooker
Community content is available under
CC-BY-SA
unless otherwise noted.