The Northern Furniture Company was founded on January 5, 1881 (incorporated 1886) by George B. Mattoon in Sheboygan, Wisconsin. Its industry was furniture and its headquarters remained in Sheboygan, Wisconsin.
It was bought out by the C. Reiss Coal Company in 1916. It was acquired by Franklin Industries, Inc. in 1962. In 1965, R-Way discontinued the manufacture of household furniture and shifted focus on commercial furniture. The company was acquired by Reiss Industries in 1987. The company shut down in 1992 and manufacturing of select R-Way furniture components were transferred to Reiss Industries' Watertown, WI. plant.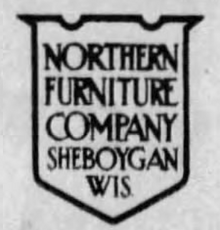 DEALERS
Baltimore, Maryland
Boston, Massachusetts
Chicago, Illinois
Cincinnati, Ohio
Cleveland, Ohio
Dallas, Texas
Detroit, Michigan
Kansas City, Missouri
Milwaukee, Wisconsin
Minneapolis, Minnesota
New York City, New York
Philadelphia, Pennsylvania
Pittsburgh, Pennsylvania
St. Louis, Missouri
COMPANY NAMES
George B. Mattoon (1881-1886)
Mattoon Manufacturing Company (1886-1904)

Northern Furniture Company (1904-1949)
R-Way Furniture Company (1949-1993)
PRODUCTS
Bedroom & Dining Room Furniture
ADVERTISEMENTS
Community content is available under
CC-BY-SA
unless otherwise noted.