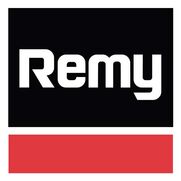 The Remy Electric Company was founded in 1901 by Frank & Perry Remy in Anderson, Indiana. Its industry is machine parts and its headquarters is in Pendleton, Indiana. It was sold to the Fletcher Savings & Trust Company in 1911. It was acquired by the United Motor Corporation in 1916. In 1918, it was acquired by the General Motors Corporation who merged it with the Dayton Engineering Laboratories Company in 1927. The Delco-Remy Corporation was formed and had three units: Delco-Remy Division, Delco Products Division and Guide Lamp Division. In 1994, Delco-Remy ceased to be a division of General Motors. In 2015, the company was acquired by BorgWarner Inc.
COMPANY NAMES
Remy Electric Company (1901-1927)

Delco-Remy Division (1927-1998)
Delco Remy America (1998-2004)
Remy International, Inc. (2004-present)
PRODUCTS
Blossom Automobile Locks
Ignition Systems
Klaxon Horns
Lighting Generators
Lovejoy Hydraulic Shock Absorbers
Remy Magnetos
Starting Motors
LOGOS
ADVERTISEMENTS
Community content is available under
CC-BY-SA
unless otherwise noted.