The Sherwin-Williams Company was founded on February 3, 1870 (incorporated 1884) by Henry A. Sherwin, Edward P. Williams and A. T. Osborn in Cleveland, Ohio. Its industry is building materials and paint and its headquarters have remained in Cleveland, Ohio.
SEGMENTS (2017)
Consumer Brands Group
Performance Coatings Group
The Americas Group
SUBSIDIARIES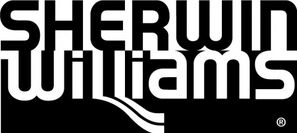 COMPANY NAMES
Sherwin, Williams & Company (1870-1884)
Sherwin-Williams Company (1884-present)
PRODUCTS
Airplane Rexpar Varnish
Flat-Tone Wall Finish
Kem-Tone Wall Finish
Kromik Structural Steel Primer
Lime Sulfur Solution
Lowe Brothers Paints
Mar-Not Floor Varnish
Martin-Senour Paints
Metalastic
New Process Asenate of Lead
Old Dutch Enamel
Old Dutch Enameloid
Paris Green Spray
Rexpar Varnish
Salamander Smoke-Stack Black
Scar-Not Varnish
Sherwin-Williams Paints/Enamels/Stains/Varnishes

Acid Stain
Aluminum Paint
Antydamp
Carbolic-ol
Concrete Floor Paint
Concrete Wall Finish
Eg-Shel Mill White
Floorlac Varnish Stain
Fume Resisting White
Galvanized Iron Primer
Gold Paint
Handcraft Stain
Inside Floor Paint
Oil Stain
Plaster Bond
Porch & Deck Paint
Preservative Shingle Stain
Snow White Enamel

Velvet Finish Varnish
Weed-No-More 40
ADVERTISEMENTS
Community content is available under
CC-BY-SA
unless otherwise noted.