The United Delco Division was founded on May 11, 1916 by Alfred P. Sloan in New York City, New York as the United Motors Corporation. It was a consolidation of the Dayton Engineering Laboratories Company, Hyatt Roller Bearing Company, New Departure Manufacturing Company, Remy Electric Company, and Perlman Rim Corporation. Its industry is automotive parts and its headquarters were in New York City, New York (1916-1918) and Detroit, Michigan (1918-present).
The firm was acquired by the General Motors Company in 1918. In 1974, it merged with GM's AC Spark Plug Division.
COMPANY NAMES
United Motors Corporation (1916-1918)
United Motors Service Division (1918-1961)
United Delco Division (1961-1974)
AC-Delco Division (1974-1995)
ACDelco Division (1995-present)
PRODUCTS
Automatic Carburetor Controls
Delco Batteries
Delco-Remy Klaxon Horns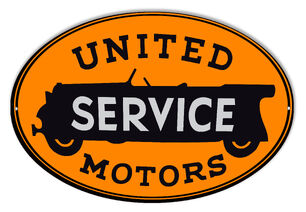 Community content is available under
CC-BY-SA
unless otherwise noted.